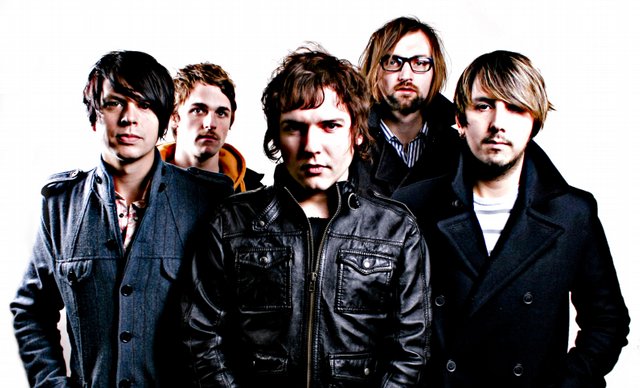 The Republic Tigers are (L to R): Marc Pepperman, Ryan Pinkston, Kenn Jankowski, Adam Mcgill and Justin Tricomi.
Stories this photo appears in: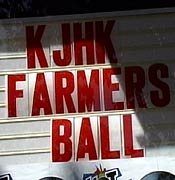 The Get Up Kids, The Republic Tigers, KJHK Farmer's Ball, Disco Disco with DJ ParLe, Shots Fired, Samba Nite Benefit, and new movies...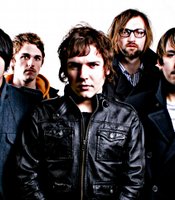 The Republic Tigers continue their torrid march up the charts
Hate if you wanna, but The Republic Tigers are still the best band in Kansas City. With the excitement of that whole "we have a lot of fountains" thing quickly rubbing off, it's high time our sister city put that Puddle of Mudd thing to rest. Enter the Tigers: a brilliant and strikingly individualistic band that offers a beacon of hope to all Midwestern music-makers who don't yarl.
November 30, 2008 1:30 p.m.