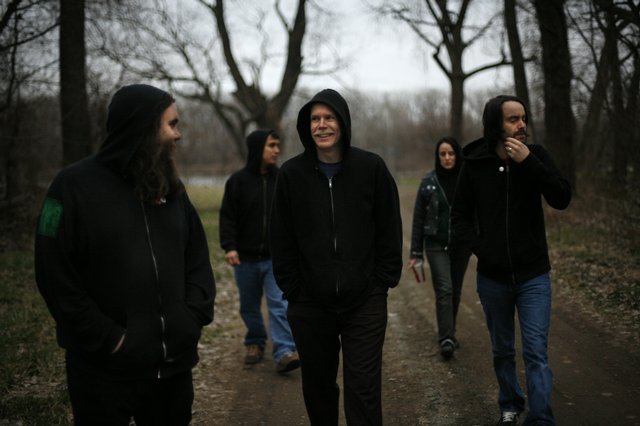 Black Christmas (l to r) is Mark Sanders, Tony Sitting Up, Dalin Horner, Renata Castagna, and Nathan Whitman.
Stories this photo appears in:

KC roadtrip for First Fridays and Gretchen Wilson, Mountain Sprout, KC/DC, Black Christmas, DJ Iggybaby, Cosmopolitics, and opening night of "Extract" ...

Black Christmas to spurn Santa with Halloween album release
A band with a name like Black Christmas is probably better off celebrating its CD release on Halloween. The instrumental Lawrence band is right at home with the macabre, taking inspiration from horror-film composers like Angelo Badalamenti as well as doom-and-gloom prog bands like Goblin and King Crimson.
October 27, 2008 2:24 p.m.