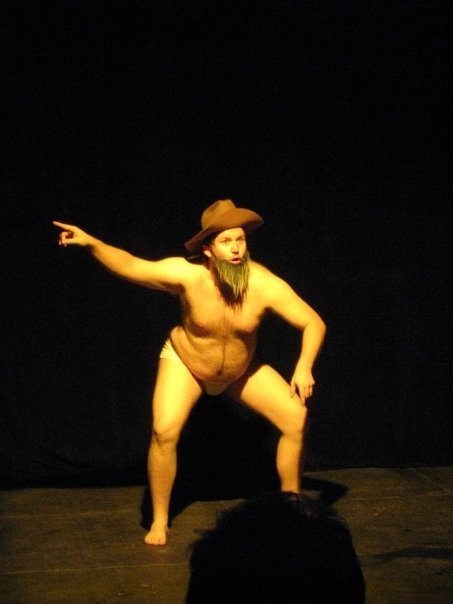 Adam Lott in SEX a.k.a. Wieners and Boobs
Stories this photo appears in:
"'Sex, a.k.a. Wieners and Boobs' is a play written by Joe Lo Truglio, Micheal Showalter, and David Wain-the guys who did 'The State,' 'Wet Hot American Summer' and 'The Ten.' It's basically a kids show, but for an adult audience. It's centered loosely around Jack Greenburg-played by Tim Vickers-the new sheriff of Teaneck, NJ, and his campaign to rid the town of hookers and gigolos, controlled by the evil Tad Theaterman, played by Aarron Ross."