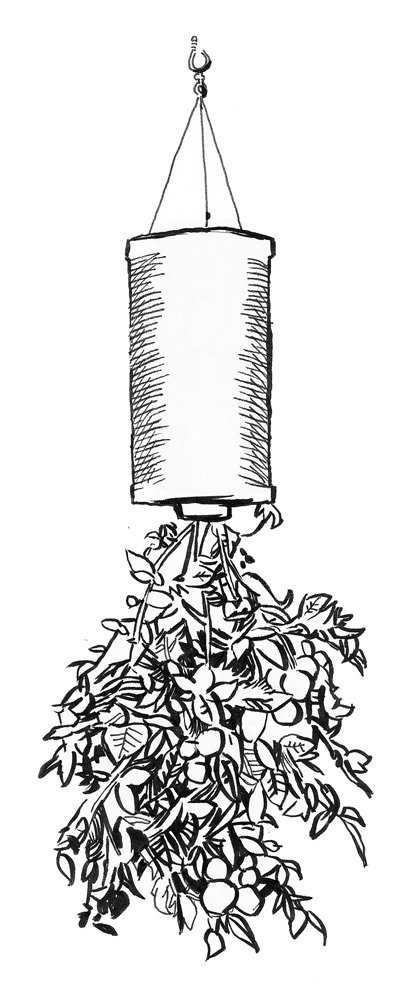 Even if you don't have a yard, you have some gardening options. Jeremy Rockwell's entire garden is on his second floor porch. He uses five gallon buckets as hanging planters—he grows tomatoes upside down through holes in the bottom, and whatever else in the top. "I don't have any grass [to grow with] at all," he says. "It's a great use of space because you can plant herbs and other things on the top-side of the buckets."
Stories this photo appears in: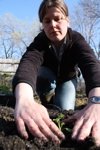 A guide for getting your garden growing
Almost anyone can take steps towards creating their own food sources. Starting a garden in whatever space you have available is patriotic, rebellious, political, and most of all, freeing. But it does take some work.