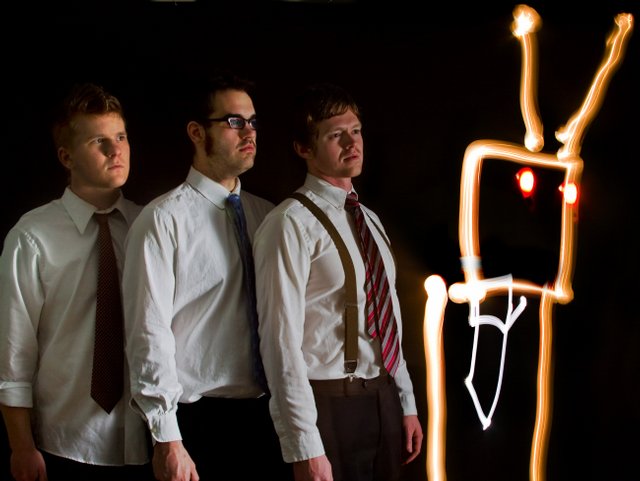 Antennas Up is (L to R): Ryan Whitehouse, Kyle Akers, and Bo McCall.
Stories this photo appears in:

KC's Antennas Up puts their nerdiness to the test
We often forget that not all nerds are created equal. Luckily, the Kansas City band Antennas Up is here to set everyone straight.