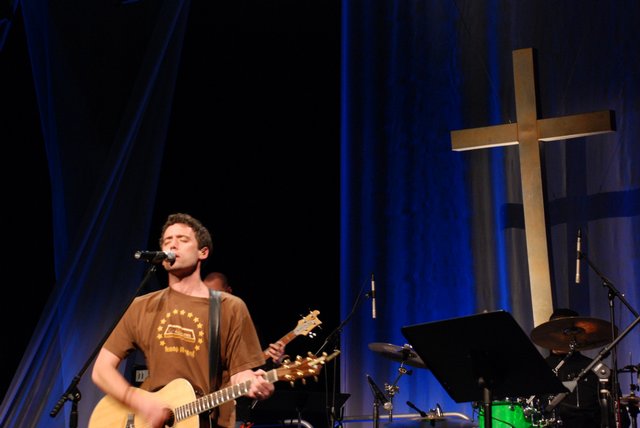 Matt Cox, foreground, a former Lawrence resident, performs at EastLake Community Church in Seattle. He and wife Emily, along with an eight-person team from Seattle, will begin a new EastLake church in Lawrence this fall.
Stories this photo appears in: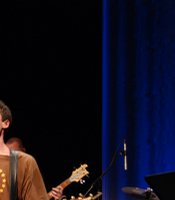 Most everyone has a dream job: the perfect vocation in the perfect place that fits perfectly in the most perfect version of the world. Matt Cox had his dream job — video game designer. For three years, it was exactly what he wanted to do.

Video game designer answers higher call of duty in Lawrence
The path of the righteous man is beset on all sides by the iniquities of the selfish and the tyranny of evil men. In the case of Matt Cox, it is also beset by Goombas, Octorocks, and alien Covenant.
February 16, 2009 10:36 a.m.