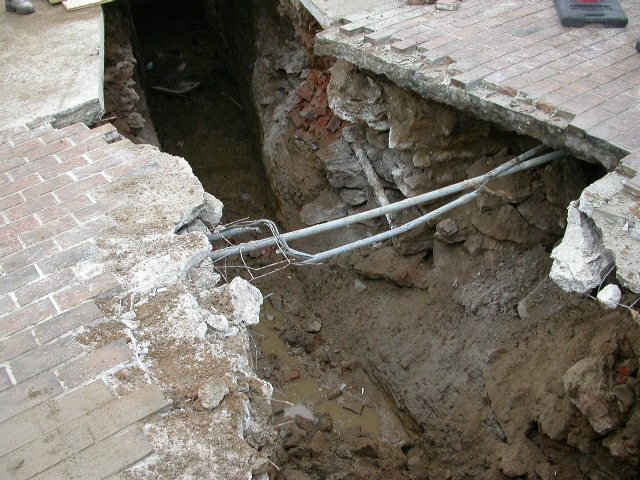 This photo shows a substantial amount of limestone and brick infill underneath a crosswalk on the 600 block of Massachusetts Street. In April 2005, the city excavated downtown streets to repair a water line.
Stories this photo appears in: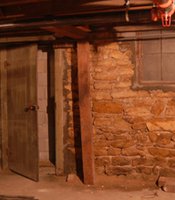 Downtown door to nowhere reveals layers of town's past
Like a window or door sealed with brick, some views into the past are impenetrable. So it seems to be with, well, a window and door filled in with brick in the basement of Goldmakers Fine Jewelry...