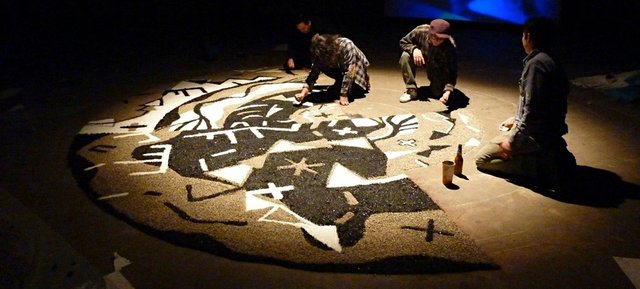 The American Indian arts collective Postcommodity is showcasing their new performance art piece "Your New Age Dream Contains More Blood Than You Imagined" at the Stan Herd Studio, 512 E. 9th St. The performance is an electro-acoustic piece in which the group incorporates animal calls, amplified antlers, and geometric shapes projected onto the performance area.
Stories this photo appears in: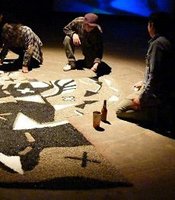 Antlers rattle and collide, animal calls boom over loudspeakers in a crowded art space, geometric projects spin and twist and evolve on the floor, and somewhere within the chaos, music is made.