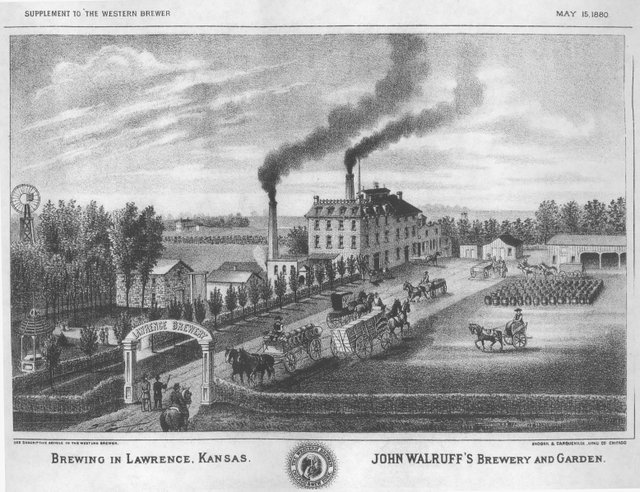 An illustration of the Walruff Brewery in 1880 from The Western Brewer.
Stories this photo appears in: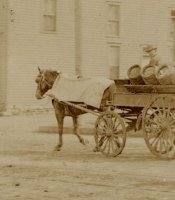 State prohibition snuffed once-big business
Early Kansas settlers from Germany were accustomed to a life where celebrations, meals and most Sundays were washed down with fresh beer. To make that possible, even small towns had their own breweries. By Sara Shepherd.
The old Walruff Brewery was killed by prohibition, but its legacy lives on in Free State
"... because without beer, things do not seem to go as well." —Diary of Brother Epp, 1902. We're all familiar with the Free State shirt with this quote. But have you ever considered the significance of that date?