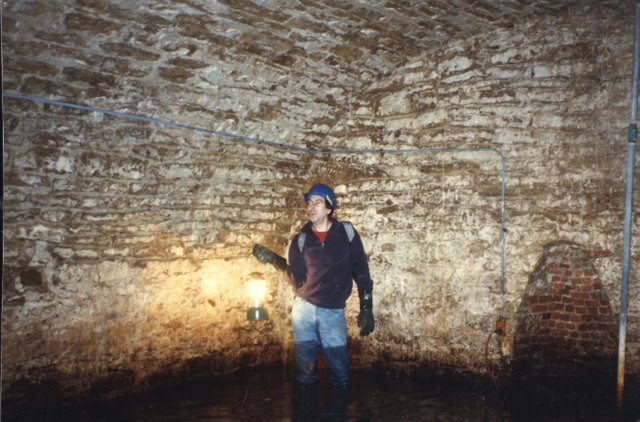 Free State Brewery's master brewer, Steve Bradt, during a 1997 expedition in the old Walruff Brewery tunnels — the first time people had explored them since they were sealed in 1964.
Stories this photo appears in:
The old Walruff Brewery was killed by prohibition, but its legacy lives on in Free State
"... because without beer, things do not seem to go as well." —Diary of Brother Epp, 1902. We're all familiar with the Free State shirt with this quote. But have you ever considered the significance of that date?