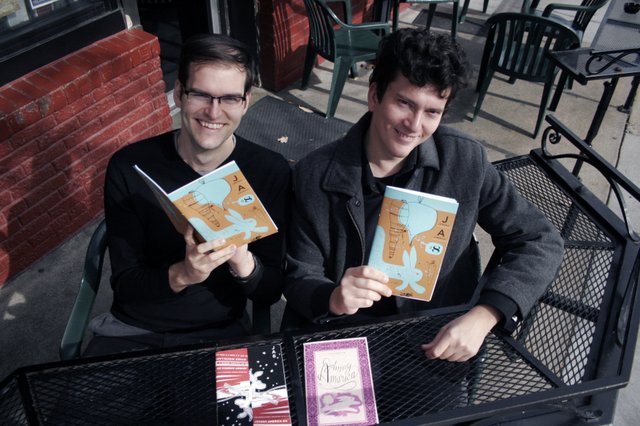 Chief designer Patrick Giroux, left, and co-editor Jonathan Holley will be among those unveiling issue 8 of "Johnny America," a 'zine that received a Rocket Grant this year. The issue will be distributed during a party Saturday at the Bourgeois Pig, 6 E. Ninth St.
Stories this photo appears in: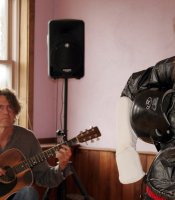 Funding from the Andy Warhol Foundation for the Visual Arts have given local artists access to a larger audience.