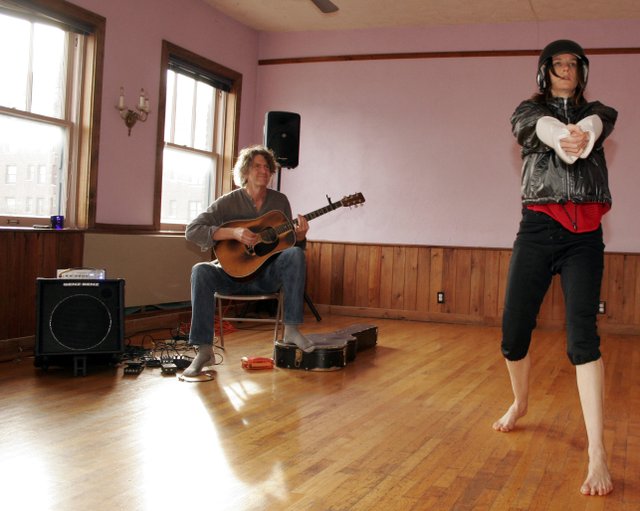 Leralee Whittle performs a scene from "WorkArtOut," a performance art/dance/video event that explores art and athletics. Accompanying Whittle is guitarist Paul Sprawl. The pair will perform Saturday at the Community Building, 115 W. 11th St.
Stories this photo appears in: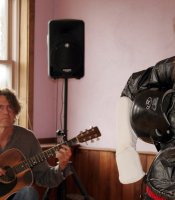 Funding from the Andy Warhol Foundation for the Visual Arts have given local artists access to a larger audience.