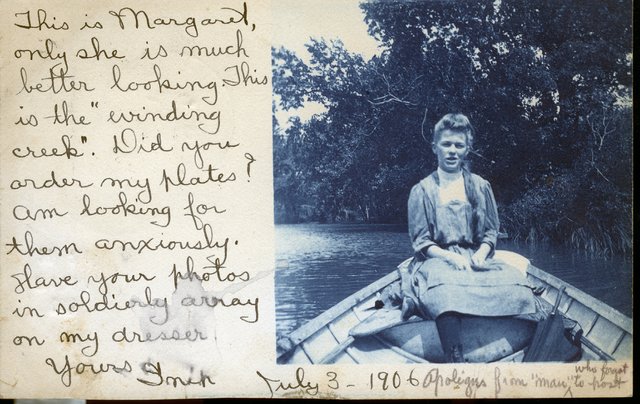 This photograph postcard from the early 1900's was a new way of combining home photographs and short text for long distance correspondence at the turn of the last century.
Stories this photo appears in: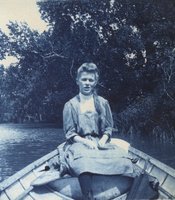 Mary, an amateur photographer, Facebooks her friend Mrs. Mable Cranston of Langdon, Kan., with a note and an attached photograph of her son Myron. It's a little unusual because the photo is in black-and-white, the text is handwritten and the message sent in March of 1914.