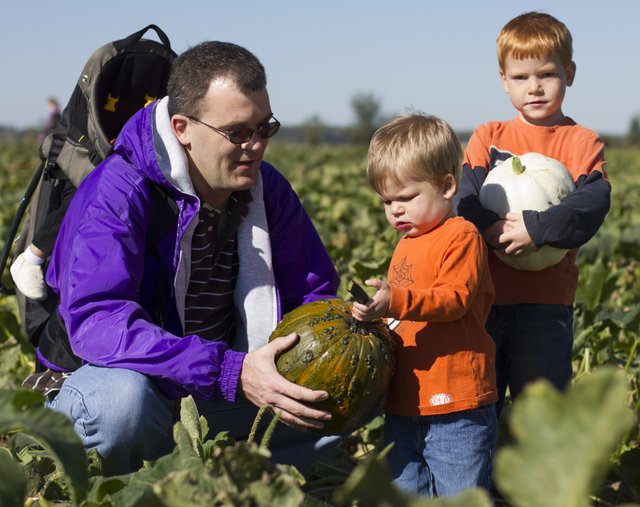 Scott Riekeman helps his son Lucas, 3, Lawrence, pick the perfect pumpkin Oct. 3 at Schaake's Pumpkin Patch, 1791 N. 1500 Road. At right is Lucas' brother, Adam, 6.
Stories this photo appears in: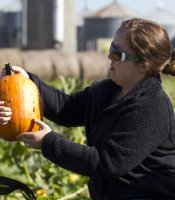 It's a giant metal trough filled with thousands of corn kernels. It seems silly, childish, but kids and adults love it alike. They get in, sit down and relax, sinking into the kernels.