Kansas University students dressed in their Indian clothes of kurta (shirt) with bindi (dot on forehead) at the ancient temple at Somanathapura, near Mysore in Karnataka, include, from left, Monica Melhem, Brandy Fogg, lecturer Geeta Tiwari, Rhea Richardson and Hayley Mallen.

Stories this photo appears in: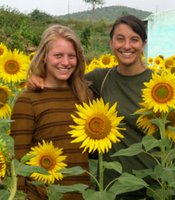 Total immersion is often the hallmark of a college study abroad experience. Usually, that means students live and learn in another country and another language to gain a unique and intense educational experience. But for 11 Kansas University students this summer, total immersion meant something even more extreme.