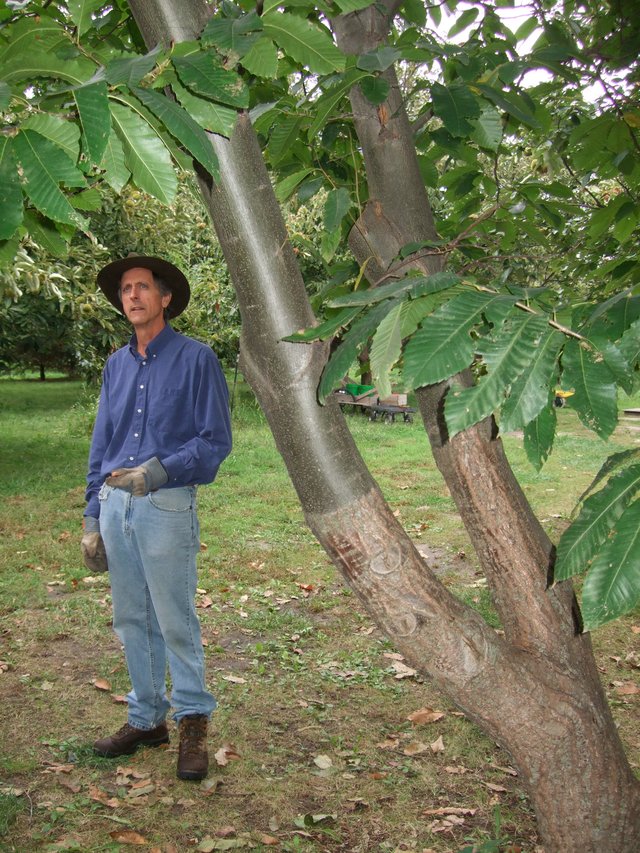 Charlie NovoGradac, of Lawrence, talks about the process of grafting his chestnut trees and shows a visible example during a class at his orchard. Grafting is when a tree with an established root system is cut back and branches from another tree are attached to the old tree with wax. This process allows the new tree to grow more quickly using the old tree's root systems.
Stories this photo appears in: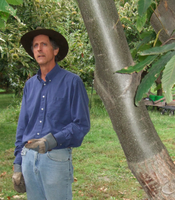 Justin Dett's goal, after finishing college, is to start his own farm. He doesn't want to start just any farm, though. The Park University student wants to use the principles of permaculture that he's been learning from Steve Moring, one of the area's most experienced permaculture farmers.