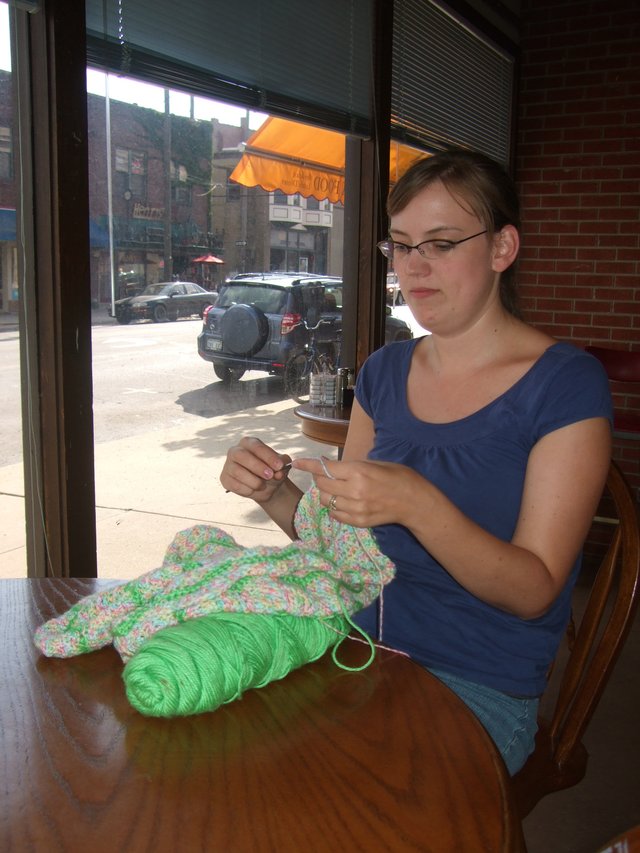 Carrie Wendel-Hummell, Lawrence, knits a piece of clothing for her daughter; she hasn't decided yet whether it will be a skirt or a dress. She's part of the Lawrence Stitch 'n' Bitch club.

Stories this photo appears in: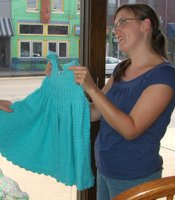 The Borders café bustles early on Saturday mornings. The crowd isn't the typical scene of students studying or people reading, but rather women with skeins of yarn and a pile of crafts.