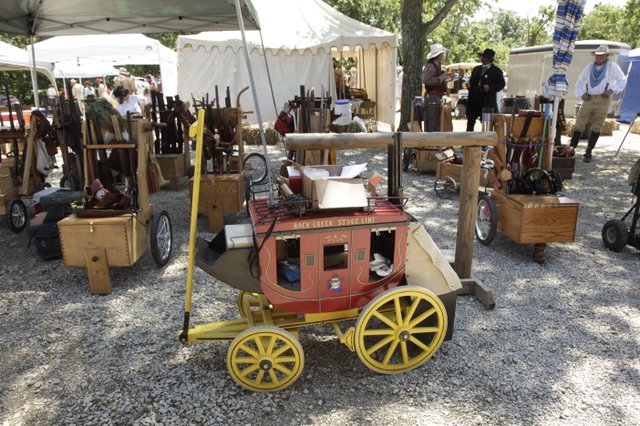 In between matches, guns and ammunition are stored in these personalized carts. Safety is a major focus of Cowboy Action Shooting events, as there is a daily safety meeting before the event begins. If a participant misses the meeting they can't compete. This safety consciousness is extended to the range itself, where each weapon most be inspected prior to being loaded and after it has been fired.
Stories this photo appears in: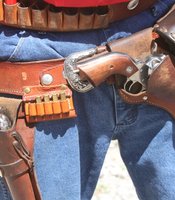 The Powder Creek Cowboys dress the part and shoot the guns of the old west as part of the Single-Action Shooting Society.