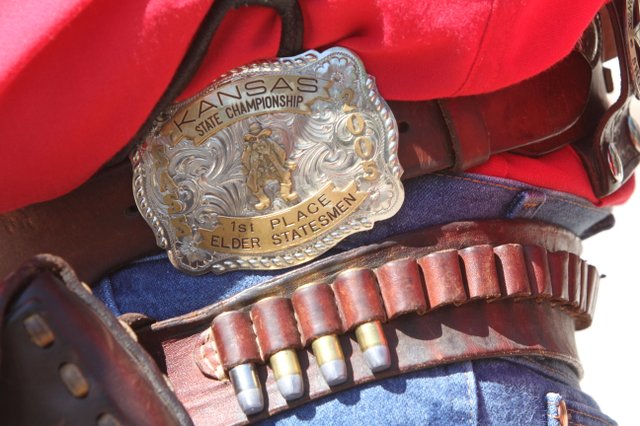 Shooters are categorized according to both age and shooting style. Here, Warren flashes the belt buckle he won for being the state champion in the Elder Statesmen division.
Stories this photo appears in: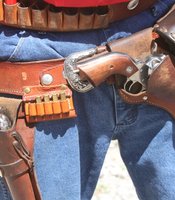 The Powder Creek Cowboys dress the part and shoot the guns of the old west as part of the Single-Action Shooting Society.