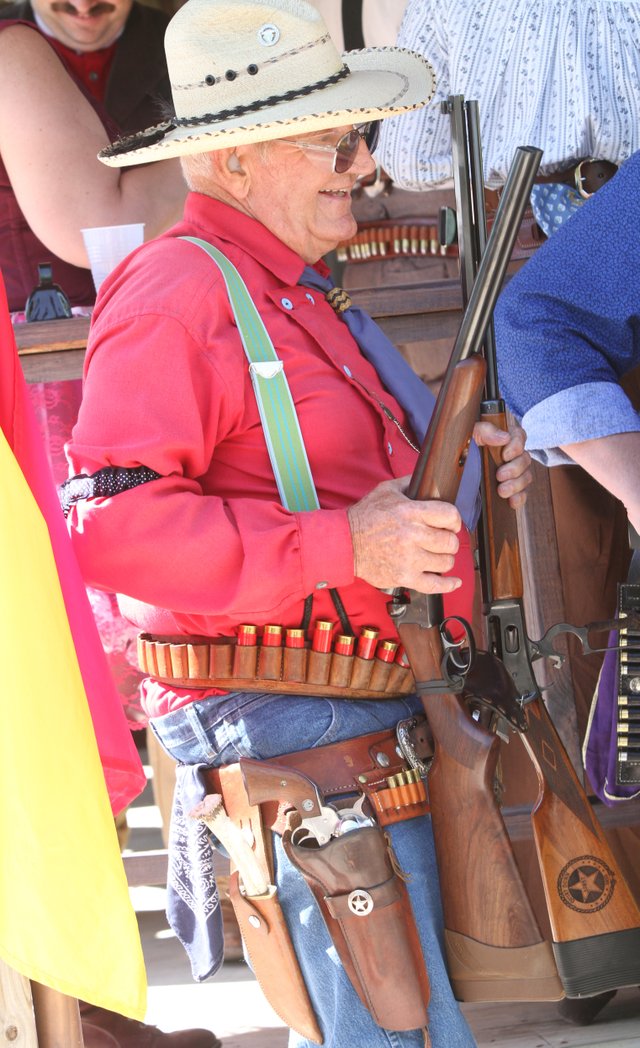 Warren goes by Quirt Dunn on the range. A retiree, he picked up the sport by accident after a friend took him to a shoot in Ellsworth. "Once you hear those targets ring, you're hooked," he says.
Stories this photo appears in: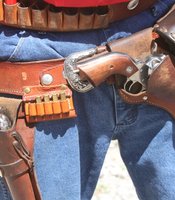 The Powder Creek Cowboys dress the part and shoot the guns of the old west as part of the Single-Action Shooting Society.