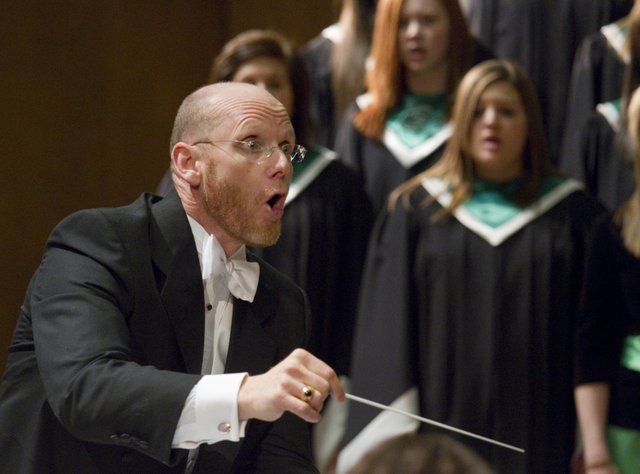 Terry Resseguie, vocal teacher at Staley High School, Kansas City, Mo. conducts students before a performance Thursday night. Resseguie will lead his choral group in a performance at the Great Hall at Ellis Island, N.Y., with an a oroiginal piece written by Lawrence resident Charles Anthony Silvestri and composed by Kansas University alumnus Dan Forrest.
Stories this photo appears in: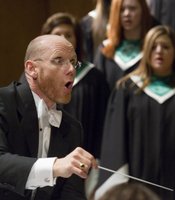 When Tracy Resseguie commissioned Washburn University history lecturer and lyricist Charles Anthony Silvestri to write a song about his great-grandfather, he had no idea that would lead to an accidental homecoming and a once-in-a-lifetime performance.