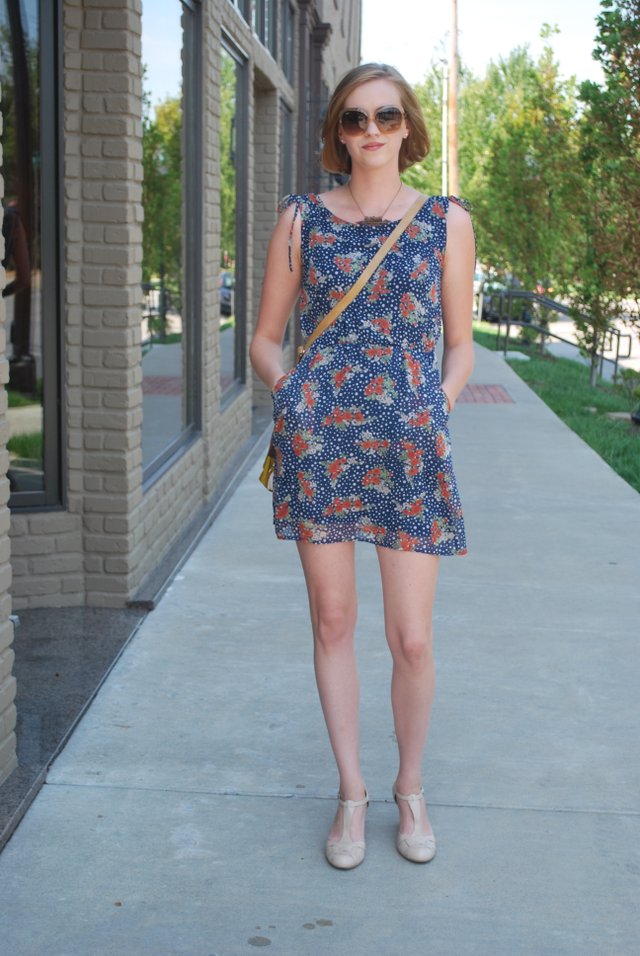 Clothing Details:
Shoes: DSW, March 2010, $60.
Dress: Kieu's, April 2011, $25.
Necklace: Unhinged Jewelry by Katy Clagett, July 2011, $25.
Glasses: Ray-Ban, May 2011, $150.
Purse: Kohl's, August 2011, $30.
Stories this photo appears in: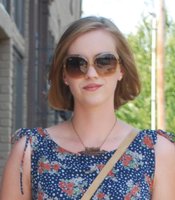 What would you like to see more of in Lawrence? I really love Lawrence with all it's variety. Now that I know Java Break will serve me biscuits and gravy at 2 a.m., I'm set!