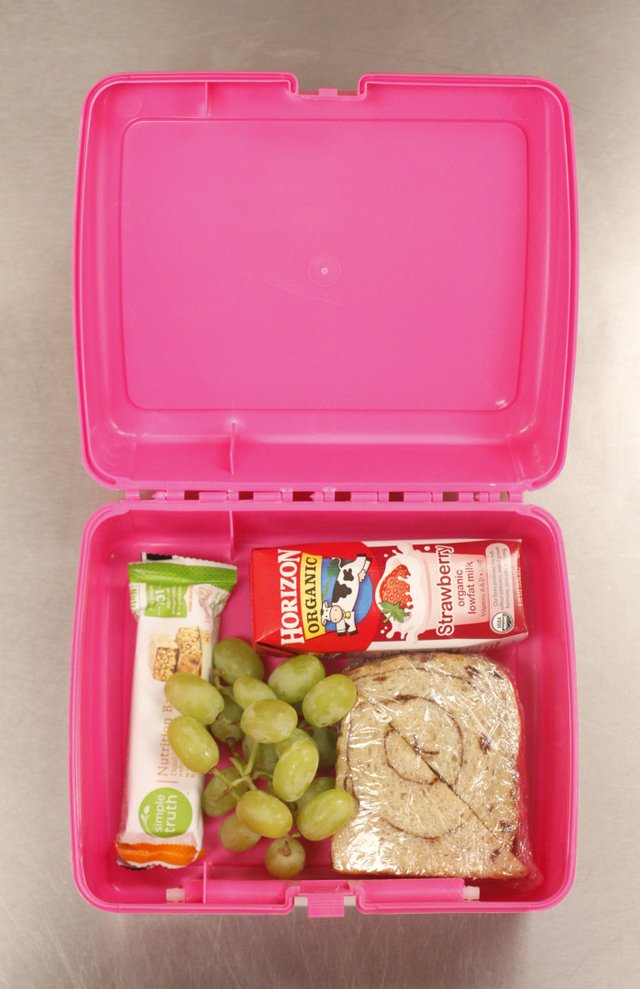 A curry chicken salad sandwich on cinnamon bread, grapes, milk and a granola bar.
Stories this photo appears in:
Peanut butter and jelly sandwiches. They're easy, cheap, fairly healthy and OK to leave at room temperature all morning — perfect for packing in kids' lunch boxes. But every day? Booo-rrring.