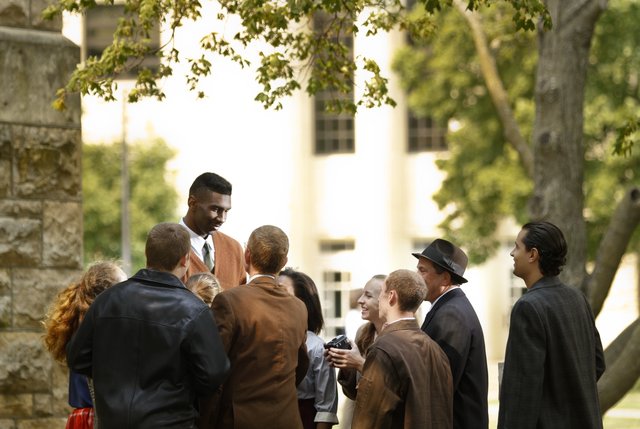 During a scene from the first day of the filming of "Jayhawkers," outside the School of Architecture, Kansas forward Justin Wesley, playing the part of Wilt Chamberlain, is greeted by various students and faculty upon his arrival at KU. Jayhawkers is a film by Kansas University film professor Kevin Willmott, which focuses on the emergence of Wilt Chamberlain into college basketball.
Stories this photo appears in:
Film tells story of how Wilt Chamberlain changed Lawrence on and off court
Broad, sweeping biographical films that try to sum up a person's entire life in two hours rarely ever get it right. That's why the best thing that happened to Kevin Willmott's movie "Jayhawkers" was not being able to raise the $12 million dollars they needed.