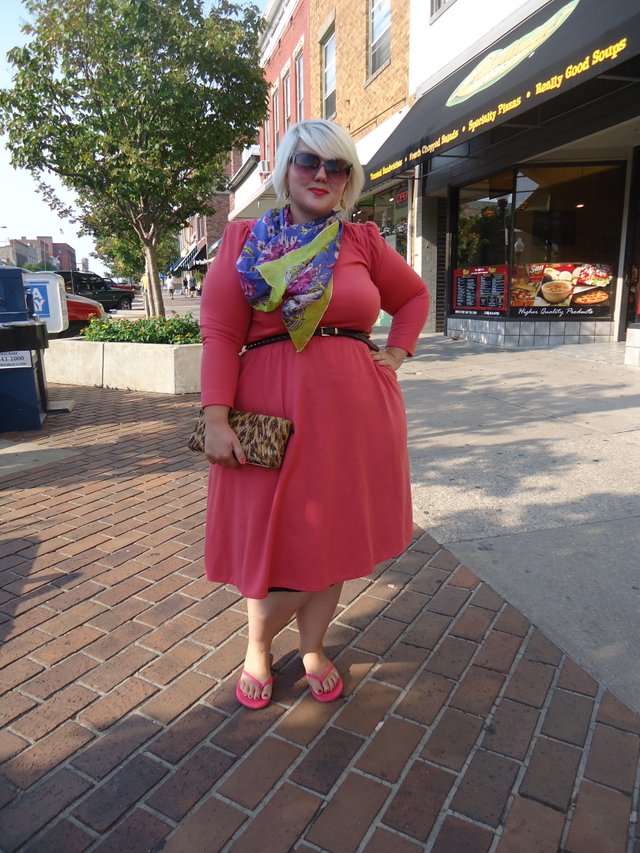 Clothing details: shoes, Gap, two days ago, $6; dress, Salvation Army, six months ago, $4.99; scarf, Wildman Vintage, one month ago, $6; bag, Urban Outfitters, years ago.
Stories this photo appears in:
What would you like to see more of in Lawrence? People dressed up. People who are more exploratory with their hair.