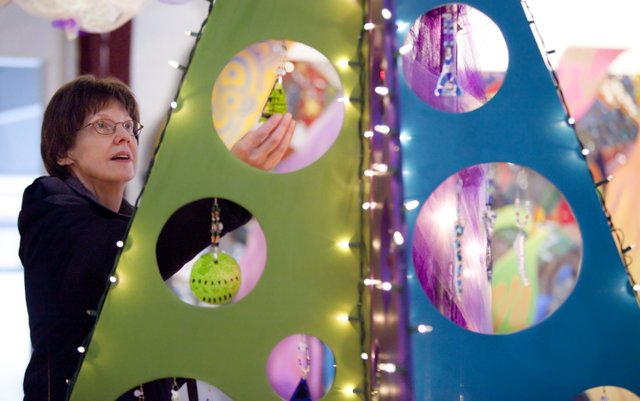 Lawrence resident Sandy Arbuthnot gets a close look at a display of glass ornaments at the Van Go Adornment sale, Friday, Dec. 7, 2012. Items for sale in Adornment were created by students primarily in the fall Van Go JAMS (Jobs in the Arts Make Sense) session. The sale will go through Dec. 23 at 715 New Jersey St.
Stories this photo appears in:
At the risk of sounding overly "Bah! Humbug," I have to say I don't like Christmas shopping.