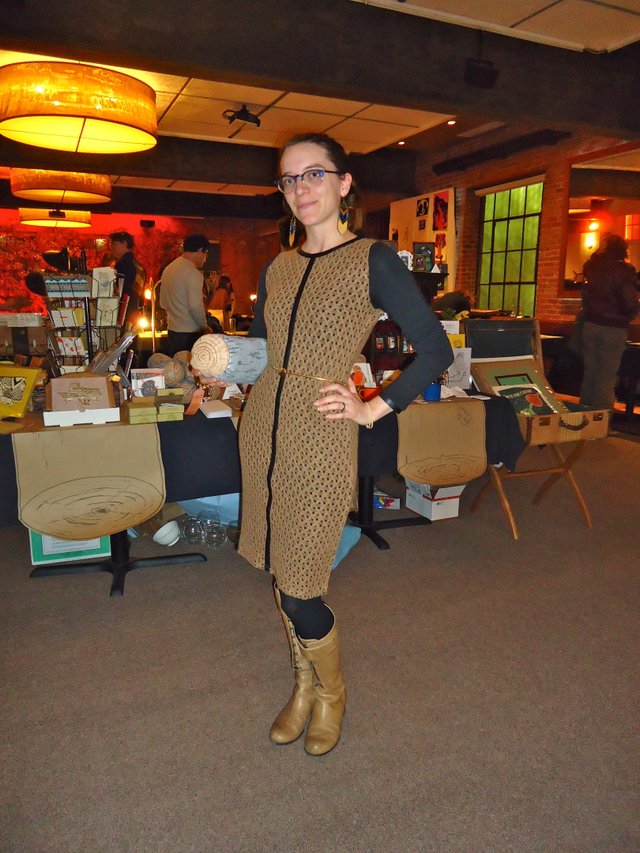 Meredith Moore, Lawrence. Clothing details: Earrings, Wonder Fair, Scarlet Garnet, yesterday, $58; dress, Nomads, 2 weeks ago, $80; belt, Vintage, years ago, 10 cents; boots, TJ Maxx in Cape Cod, 3 years ago.
Stories this photo appears in:
Dream job: I think I have it. I work with artists and bring more tasteful things to peoples' lives.