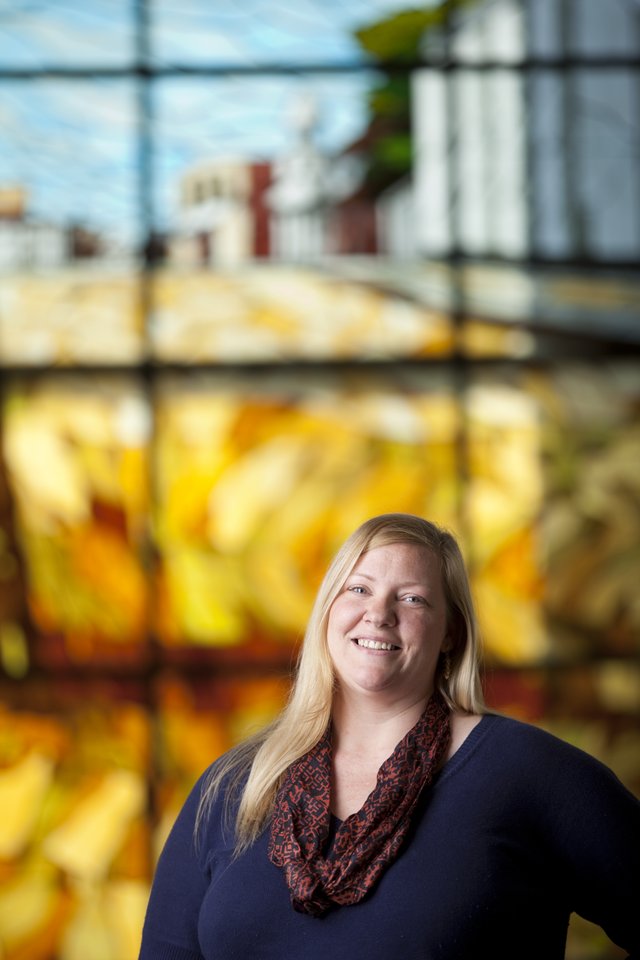 Melanie Coen, marketing and events coordinator for the Robert J. Dole Institute of Politics is pictured Wednesday, Dec. 12, 2012. Coen handles planning and promoting the institute's events, along with her co-worker, Heather Anderson, not pictured.
Stories this photo appears in:
Melanie Coen claims her job is far from glamorous. However, it does involve occasionally dining with presidents, politicians and famous journalists.