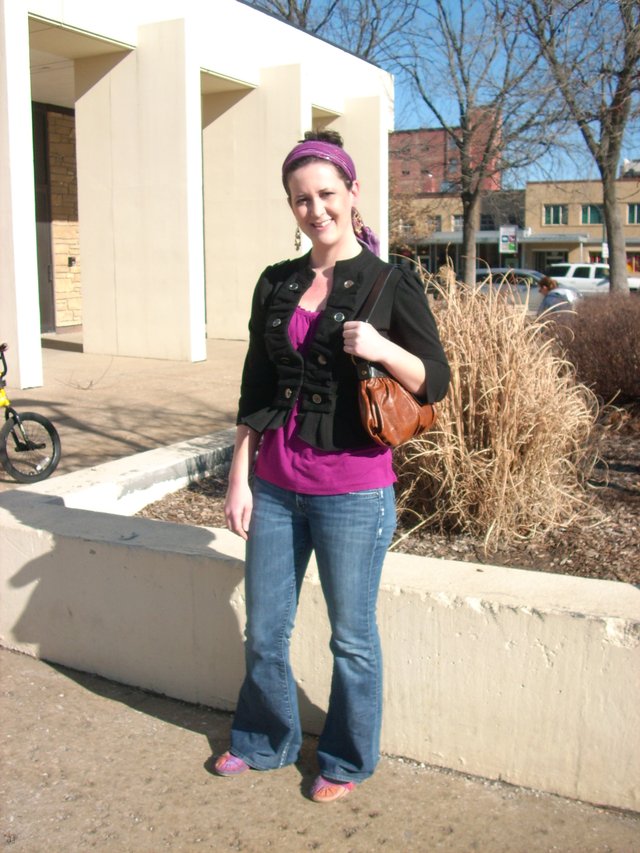 Clothing details: Multi-colored ballet flats with a bow detail: T.J. Maxx, Rocket Dog brand, $20. '70s flare gently washed jeans: Lucky brand, $40. Wine-colored knit-capped sleeve T: T.J. Maxx, $10. Black jacket with military inspirations, Cynthia Rowley, $15. Earrings, Pure Citizen, $10. Scarf; Worldly Goods, $15. Bag, Vera Wang, gift from sister.
Stories this photo appears in:
Current favorite fashion trends: I am loving ankle boots, usually without heels, right now; also known as booties!