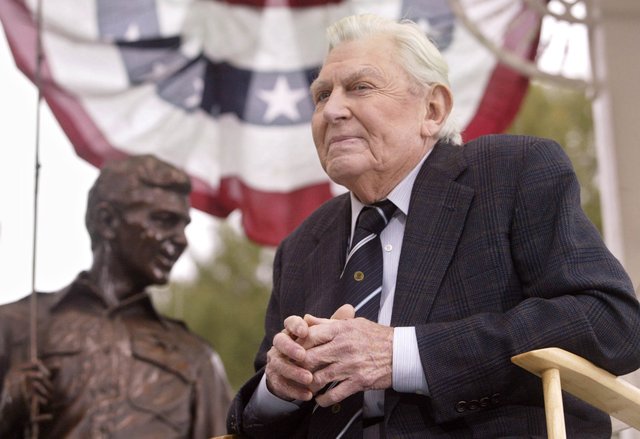 This Oct. 28, 2003 file photo shows actor Andy Griffith sitting in front of a bronze statue of Andy and Opie from the "Andy Griffith Show," after the unveiling ceremony in Raleigh, N.C. Griffith, whose homespun mix of humor and wisdom made "The Andy Griffith Show" an enduring TV favorite, died Tuesday, July 3, 2012 in Manteo, N.C. He was 86.
Stories this photo appears in:
TV's Andy Griffith dies at 86.