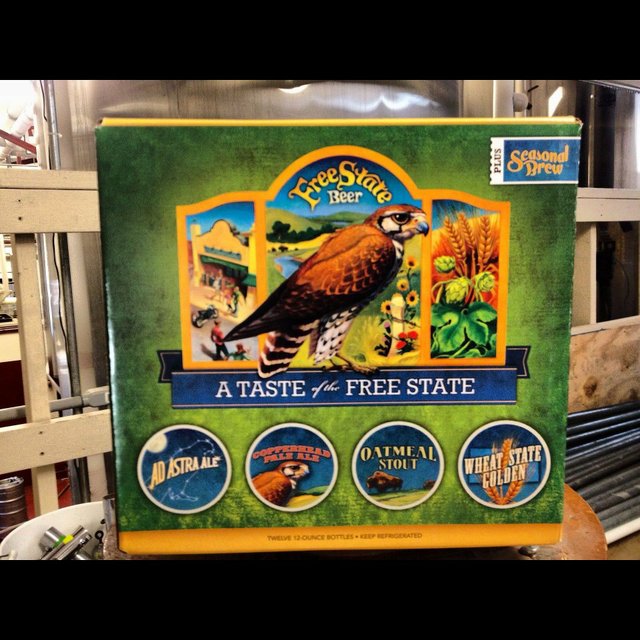 Free State Brewery has started to sell mixed 12-packs of its signature beers. Each pack comes with three bottles each of Ad Astra and Copperhead Pale ales plus two bottles each of Wheat State Golden Ale, Oatmeal Stout and the brewery's current seasonal — right now, that's Stormchaser IPA.

Stories this photo appears in:
Decisions, decisions — Wheat State Golden, Copperhead Pale Ale or Stormchaser IPA?