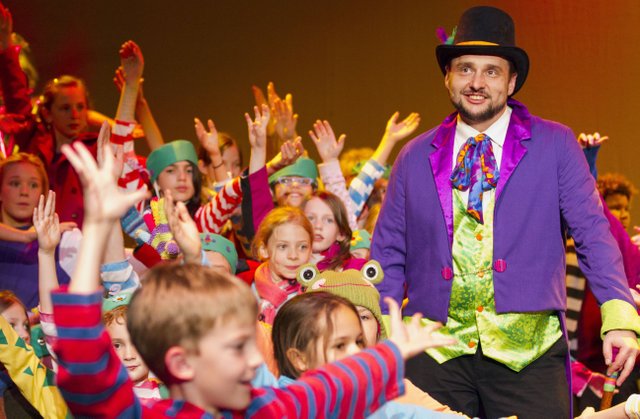 Willy Wonka, portrayed by actor Jerry Mitchell, is surrounded by Oompa-Loompas during a rehearsal for the upcoming production of "Willy Wonka" Tuesday at the Lawrence Arts Center. The production, directed by Ric Averill, premieres Friday at 7:30 p.m.
Stories this photo appears in: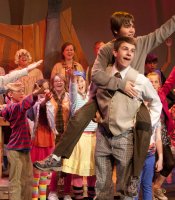 Dressed in green pill-box hats and clad in polka dots and stripes — lots of stripes — the Oompa-Loompas excitedly roam around the greenrooms, the wings, the nooks and crannies off the stage. Don't blame them for their energy; the youngest of them are just 6 years old. Well, director Ric Averill thinks so at least. "Some 5-year-olds might have snuck in there. I'm not sure," he says.