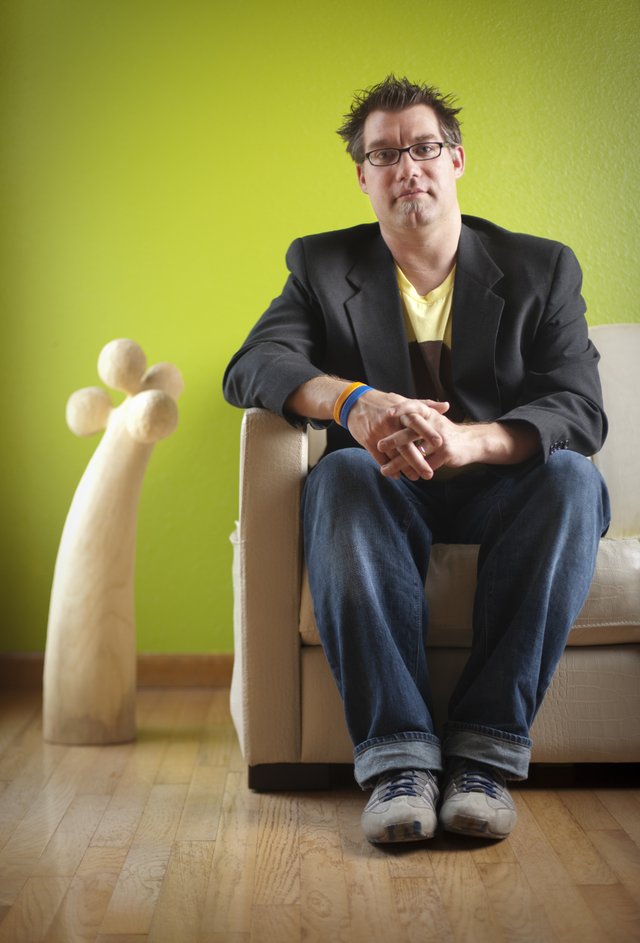 Lawrence artist Darin M. White is pictured on Thursday, April 3, 2012 in his home. White recently returned from Brooklyn, New York, where he showed a series of his work.
Stories this photo appears in:
Lawrence artist Darin White is always thinking about the opportunities of life. His latest exhibition, "Overflow," which he displayed last month at the Soapbox Gallery in Brooklyn, N.Y., focused on life cycles.