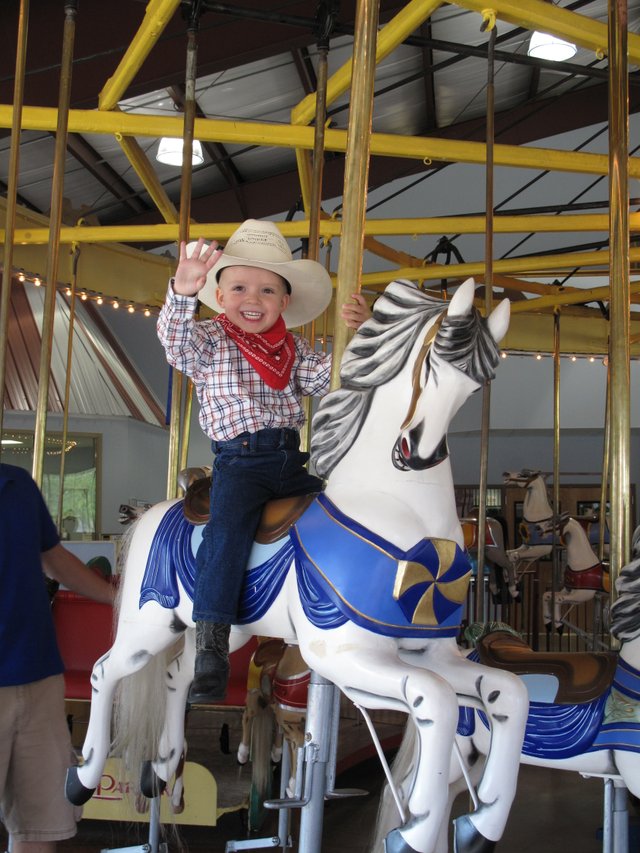 A young cowboy enjoys a ride on the 1913 Parker Carousel at the C.W. Parker Carousel Museum in Leavenworth.
Stories this photo appears in:
There's nothing quite like a carousel ride for the young and the young at heart. Listening to the cheerful organ music playing as you glide along on a brightly painted pony while the outside world, with its stresses and cares, blurs to meaninglessness, is probably as close to paradise as an earthbound mortal can get.