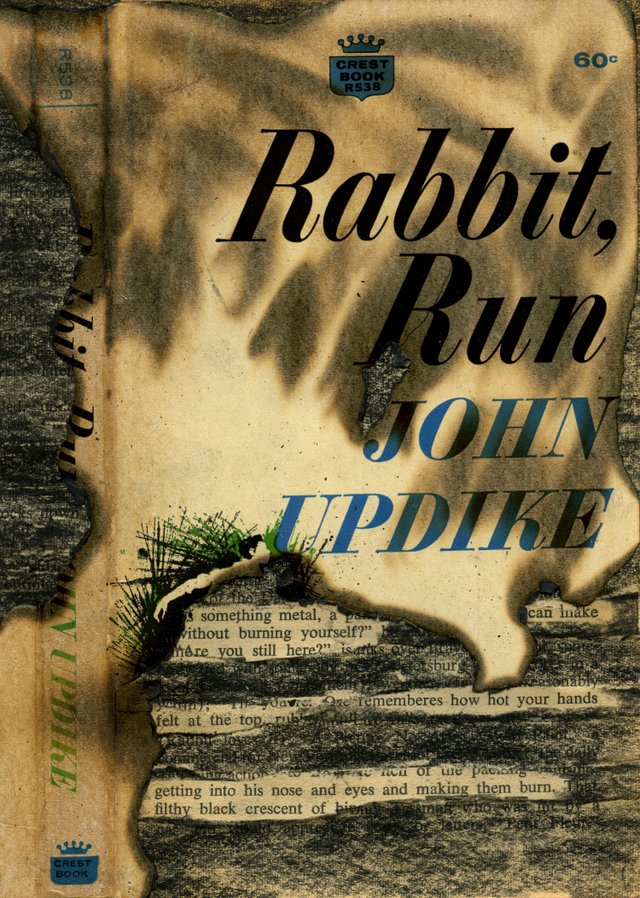 Tuesday's card, from the Lawrence Public Library's 2012 Banned Books Week trading card project. Watch the Journal-World for a new card to be highlighted each day this week, and pick up cards of your own at the library, 707 Vt., and the Lawrence Arts Center, 940 N.H.
ARTIST: Webmocker.
BOOK: "Rabbit, Run," by John Updike.
REASON FOR BANNING: Banned from sales in Ireland because it was deemed obscene and indecent. Removed from libraries and curricula in the United States for profanity and explicit sexual references.
EXCERPT FROM ARTIST'S STATEMENT: Burning and otherwise destroying books being a favorite activity of censors, deconstruction seemed an appropriate approach to this tattered (literally falling apart as I read it) copy of "Rabbit, Run." Coincidentally, this book was purchased at the Friends of the Lawrence Public Library book sale.