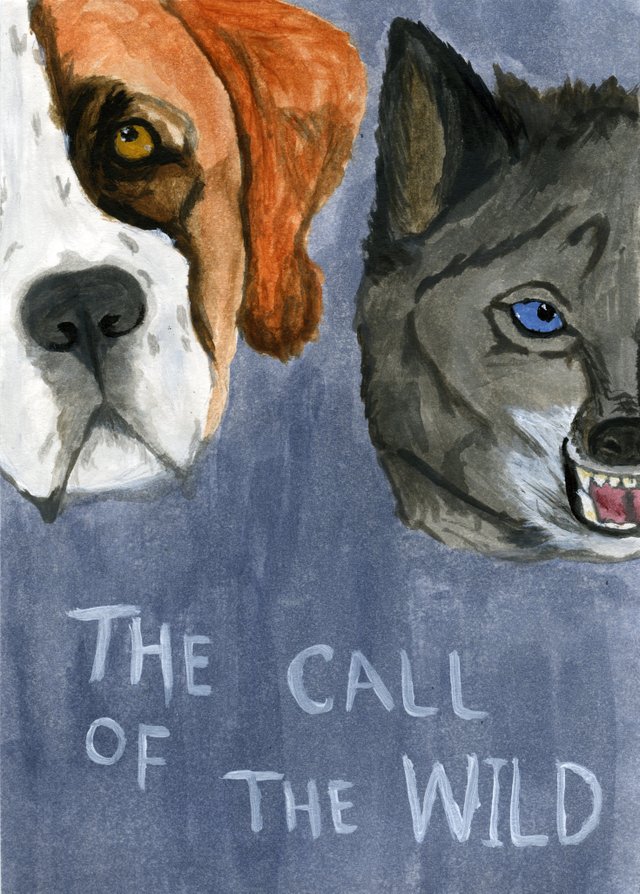 Wednesday's card, from the Lawrence Public Library's 2012 Banned Books Week trading card project. Watch the Journal-World for a new card to be highlighted each day this week, and pick up cards of your own at the library, 707 Vt., and the Lawrence Arts Center, 940 N.H.
ARTIST: Heather Martin.
BOOK: "Call of the Wild," by Jack London.
REASON FOR BANNING: In 1929, Italy and Yugoslavia banned "Call of the Wild" for being "too radical." London's works were also burned by the Nazi Party in 1933 because he had an infamous reputation for being an outspoken supporter of Socialism.
EXCERPT FROM ARTIST'S STATEMENT: This book is often misclassified as a children's book because the main character, Buck, is a dog. "Call of the Wild" visits many mature concepts and has vivid scenes of violence and cruelty that may not be suitable for children.