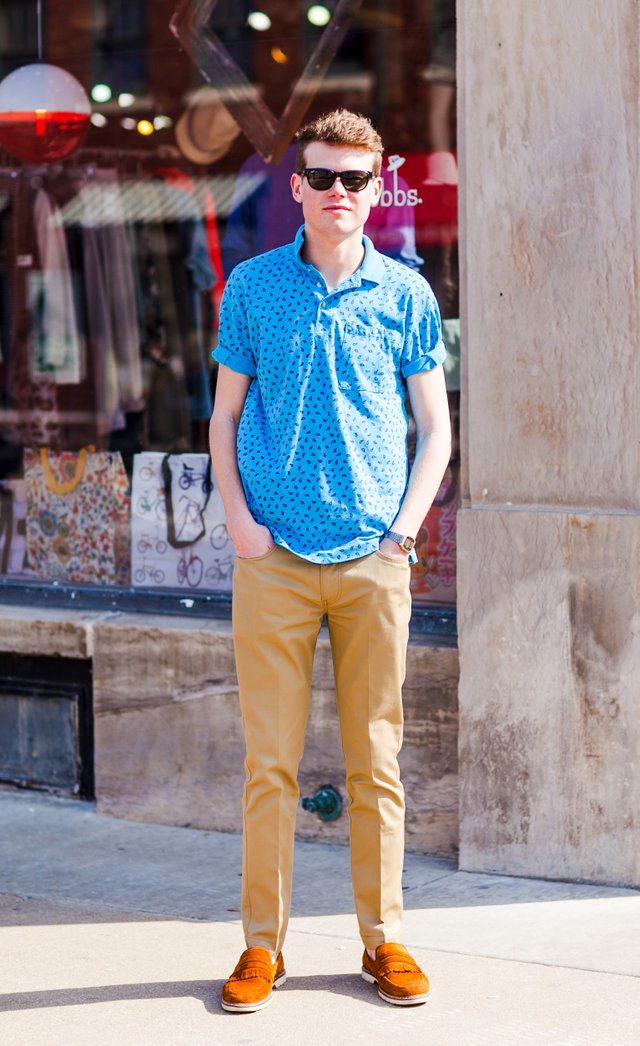 Clothing details: Shoes, Zara, $35, few months ago; pants, Levi, $40, last August; shirt, Goodwill, $5; watch, Asos online, $20; sunglasses, Vintage Ray-Ban, gift from my dad.
Stories this photo appears in:
Describe your style: I really like classics. I'm on a budget so I try to find what is within budget that is still street style. I follow a lot of blogs like The Sartorialist.