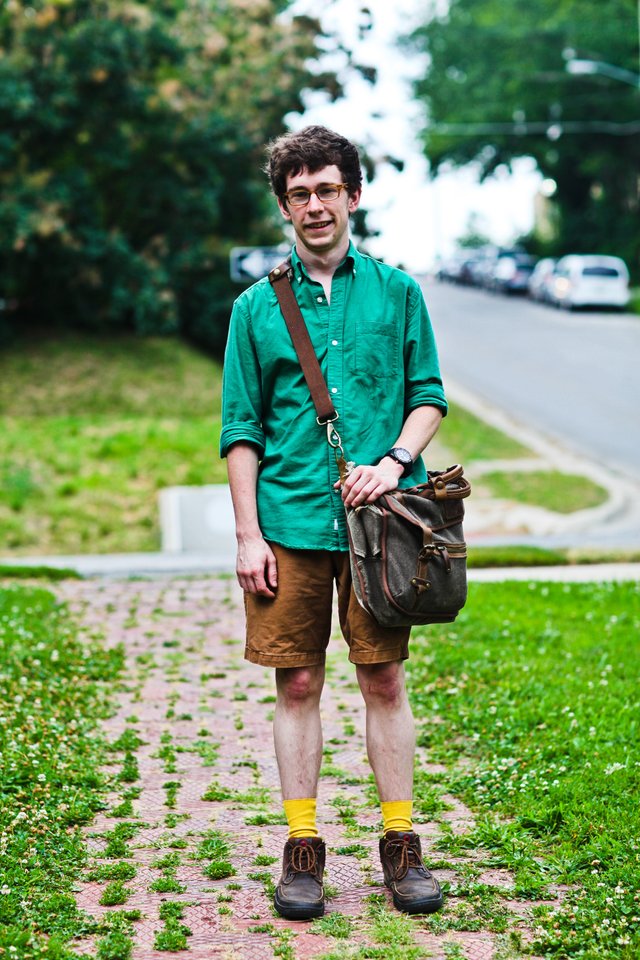 Clothing details: Shoes, gift; socks, some store online, $20 for five pairs; shorts, Lands' End, $20; shirt, Urban Outfitters, $45; watch, online dealer, $200; bag, gift; glasses, Wink Eyewear, $400.
Stories this photo appears in:
Describe your style: I don't pay attention to style. I don't have many clothes. I just go with what is practical and functional.