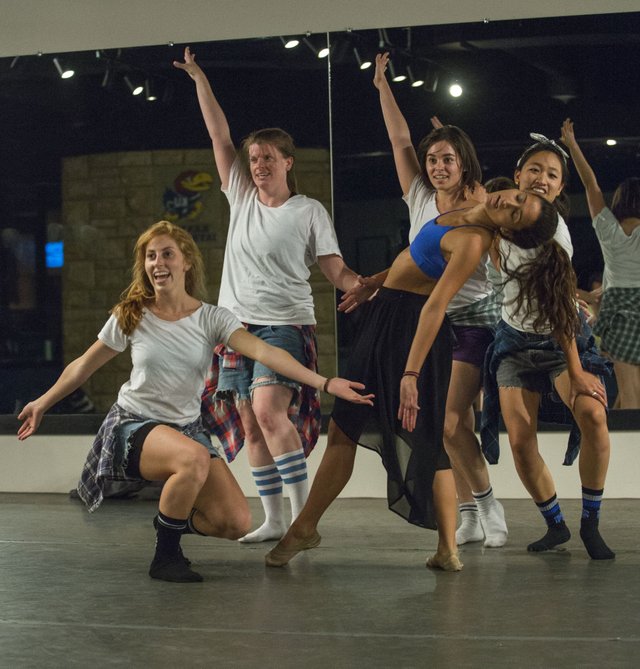 Members of Art in Motion Dance Company strike a pose as they finish rehearsing their production of "Snow White" Tuesday at Point B Dance Studio, 3300 Bob Billings Parkway, Suite 11.
Stories this photo appears in:
When Art In Motion Dance Company performs its take on Grimm Brothers' "Snow White" on Friday, there won't be seven dwarves and Snow White won't be wearing the large gown most children envision her in after seeing Disney's version of the fairytale. In fact, this performance is the company's own take of the well-known story, complete with modern music and costumes.