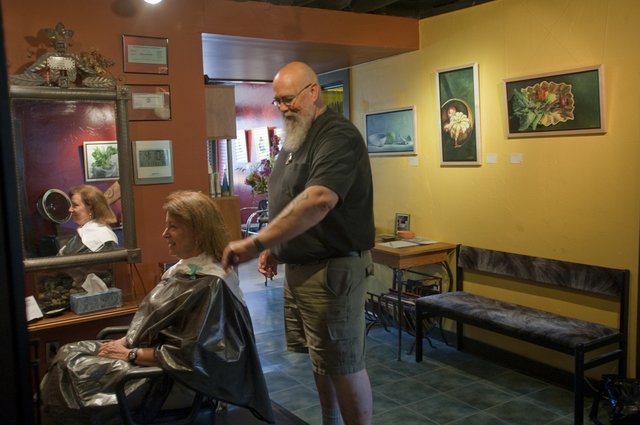 Marty Olson, owner of Do's Deluxe at 416 E. Ninth St., works on Susan Schott's hair. Olson routinely displays work by local artists in his salon, as a way to add to its decor and also to support the artists' sales and visibility.
Stories this photo appears in:
Dozens of Lawrence businesses — from coffee shops to restaurants to salons and even dentist offices — are taking advantage of symbiotic relationships with local artists.