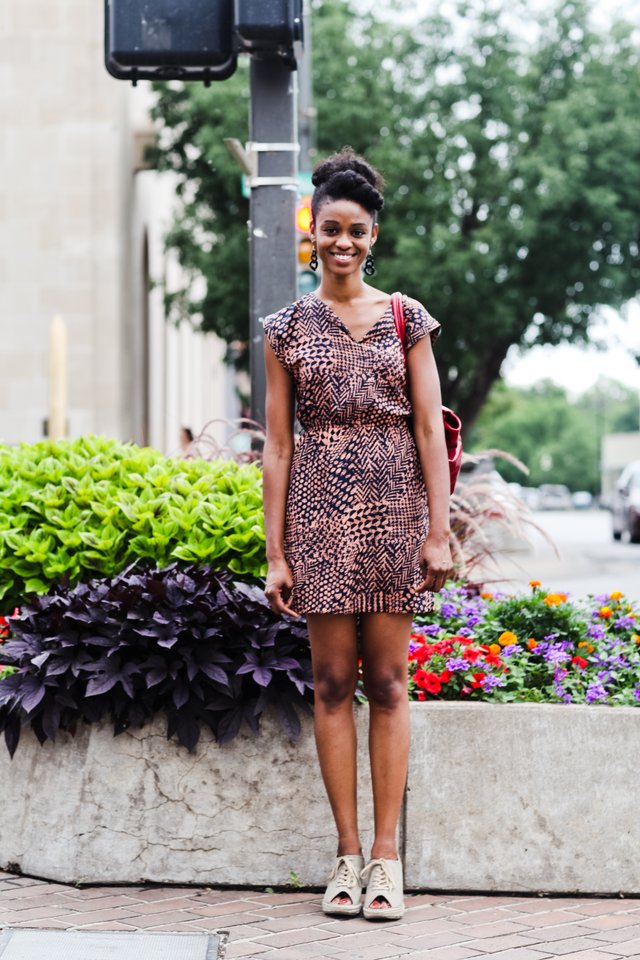 Clothing items: Shoes, J.C. Penney, last summer, $10; dress, last summer, Forever 21, $7; earrings, J.C. Penney, $3; bag, J.C. Penney, $35.
Stories this photo appears in:
Fashion trends you love: I like shopping at thrift stores and finding that signature piece that not everyone has. I like comfort and fashion. It has to be cute and comfortable. I'm not going to suffer in the name of fashion!