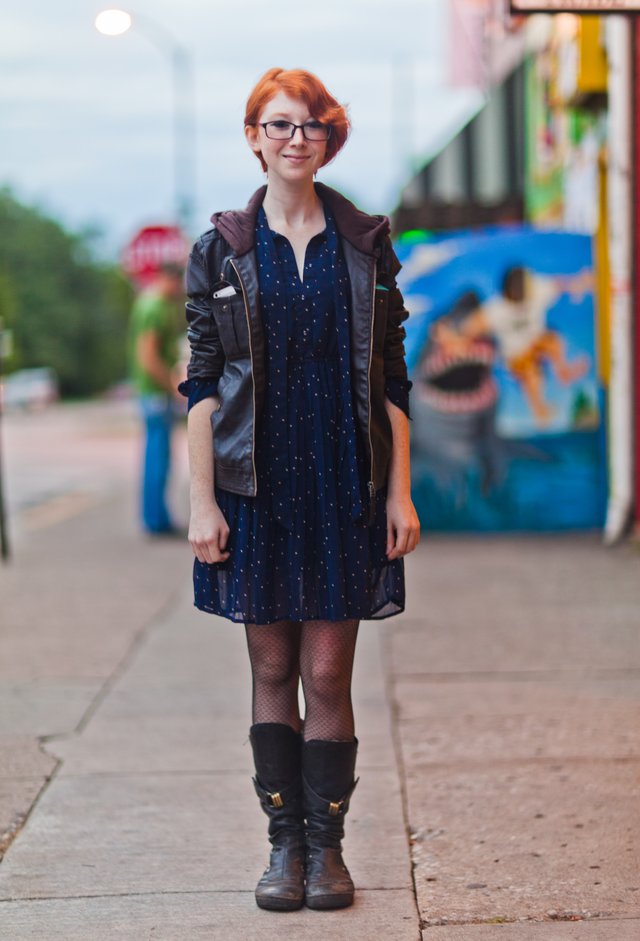 Clothing details: Boots, I stole these from my mother and they were probably expensive; tights, Kieu's, $7; dress, Third Planet, $30; jacket, I also stole from my mother; glasses, Lawrence Family Vision Clinic, $700.
Stories this photo appears in:
Fashion trends you love: Leather jackets and frilly dresses. I also like dresses with boots as opposed to high heels.