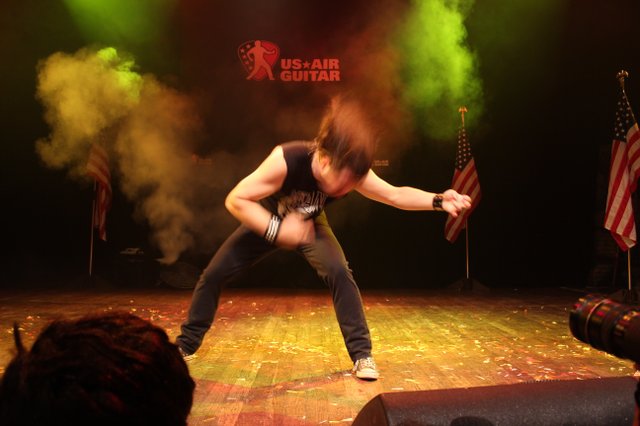 Eric "Mean Melin" Melin performs in the finals of the U.S. Air Guitar Championships Aug. 17 in Los Angeles. Melin finished in 2nd place, and went to Finland to compete for a spot in the world championships.
Stories this photo appears in:
Eric 'Mean Melin' Melin: 'Air guitar is in my blood'
Eric "Mean Melin" Melin booked a last-minute flight to Finland on a prayer — make that an air prayer. And the air guitar gods must have heard it. Lawrence's meanest air guitar-playing machine is the newest World Air Guitar Champion.
In the world of competitive air guitar, "666" is more than just the devil's number — it's a perfect score.