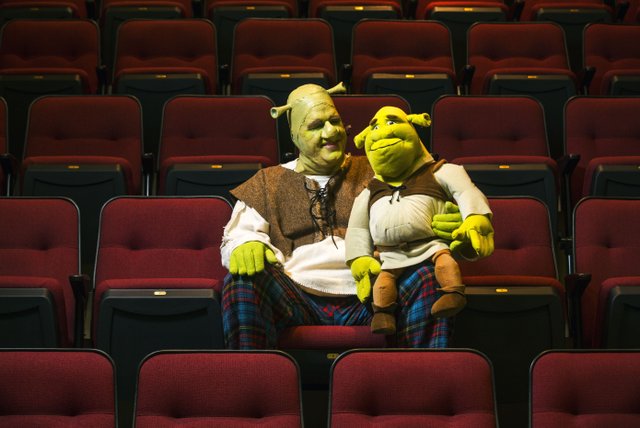 Knute Pittenger, in costume as Shrek, the title character in Theatre Lawrence's upcoming production, sits in the Theatre Lawrence seats with a stuffed Shrek toy Tuesday. Pittenger has been the lead actor in several Theatre Lawrence musical productions, a far cry from his day job as an employee for the city's Water Department. "Shrek" opens Friday at Theatre Lawrence, 4660 Bauer Farm Drive, and runs through Dec. 22.
Stories this photo appears in:
Actor, city employee shares trait with title character in Theatre Lawrence's 'Shrek'
If you're looking for the perfect actor to play Shrek, the green-skinned ogre who is the subject of the beloved film and now a Broadway musical coming to Theatre Lawrence for the holidays, it would be hard to find someone better suited to the role than Knute Pittenger.