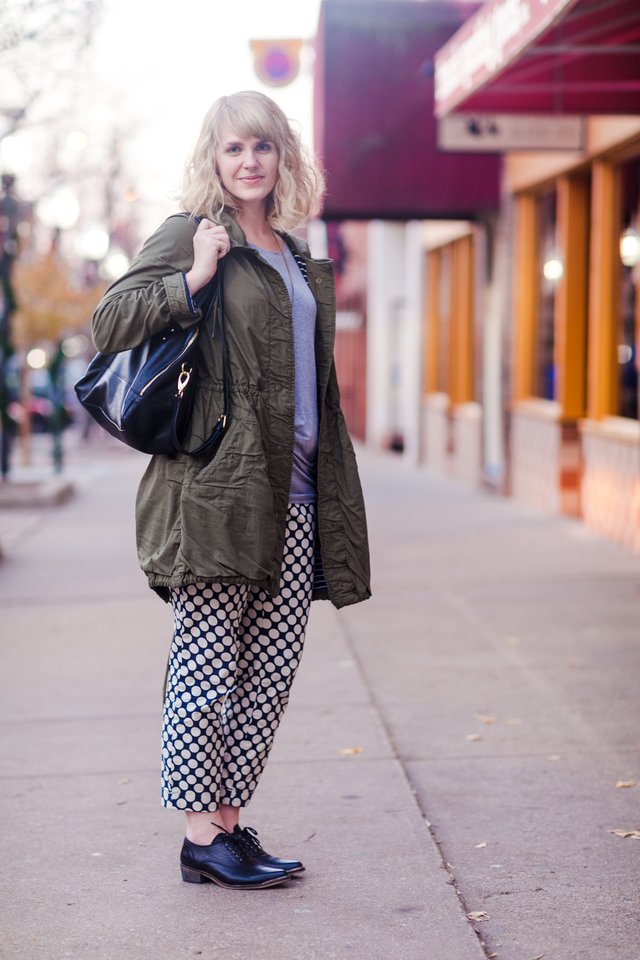 Clothing details: Sixtyseven shoes, $118, Urban Outfitters online; jacket, $100, and pants, $100, JCrew; T-shirt, $25, Modcloth; necklace, $65, Need Supply Company in North Carolina; bag... Is my husband going to read this? It's $120, TJMaxx.
Stories this photo appears in:
Tell us a secret: Well, I'm a Scorpio and I do have a secret Scorpio handshake.