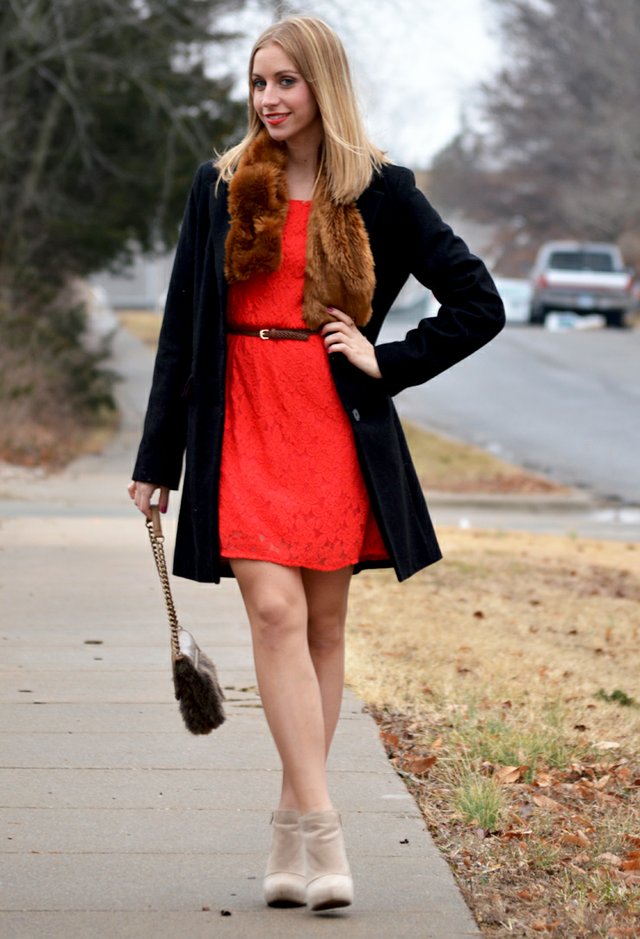 Elizabeth wears The Wine and Dine. Outfit: Coat, Target; faux fur collar, Hobbs; dress, Gap Outlet; ankle boots, PacSun; belt, PacSun; purse, TJ Maxx.
Stories this photo appears in:
Typically one's relationship status determines on which side of the Valentine's Day love-hate spectrum you stand. Personally, my feelings are indifferent toward this Hallmark holiday full of roses and heart-shaped boxes of chocolate. Truth be told, my excitement stems from my favorite pastime, dressing for the occasion!