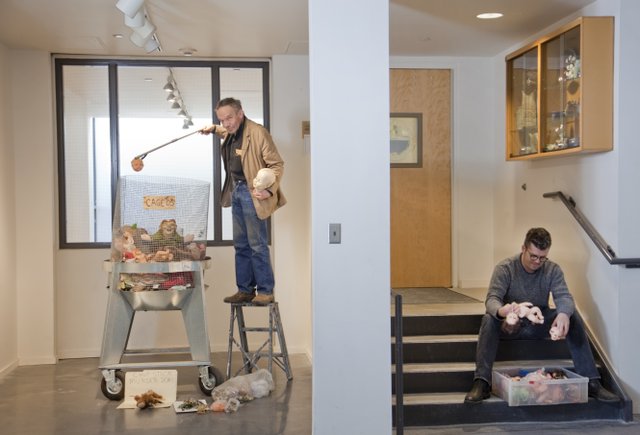 Lawrence artist Wayne Propst, left, will be featured in the inaugural exhibit in the new Antecedent Gallery at the Lawrence Arts Center. The gallery space, a small alcove on the second floor, was previously used for storage and special events. Ben Ahlvers, right, is the center's exhibitions director.
Stories this photo appears in:
Just because people make things — very creative things — doesn't mean those things are art. Or does it? A tiny alcove inside the Lawrence Arts Center is being converted into a new gallery to showcase creations — yes, they're probably going to be weird — that incite the question. By Sara Shepherd.