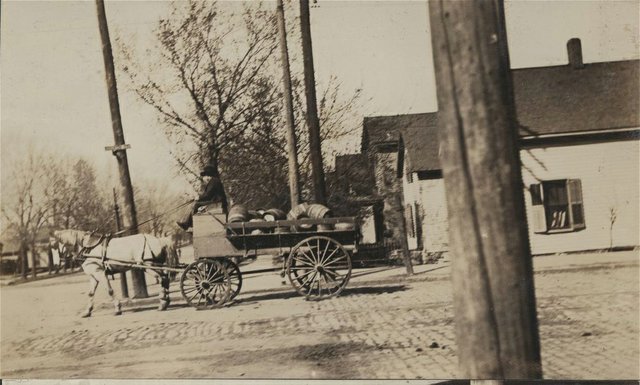 This photo from an unknown location depicts an everyday scene from the early days of Kansas breweries, when kegs of beer were delivered around town — and empties picked up — by horse and wagon.
Stories this photo appears in: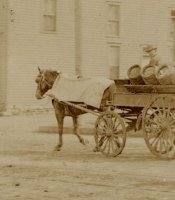 State prohibition snuffed once-big business
Early Kansas settlers from Germany were accustomed to a life where celebrations, meals and most Sundays were washed down with fresh beer. To make that possible, even small towns had their own breweries. By Sara Shepherd.