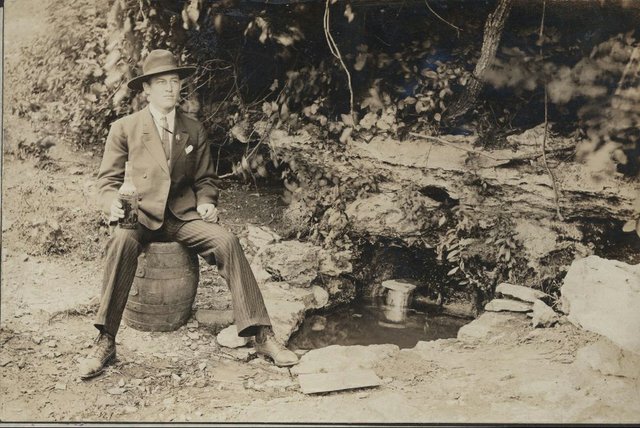 William Ederwein of Goff, Kan., sits on a keg near a spring where bottled beer was placed to cool during the summer months at the turn of the century. Prohibition shut down most Kansas breweries, but many residents continued, though cautiously, to obtain and enjoy beer.
Stories this photo appears in: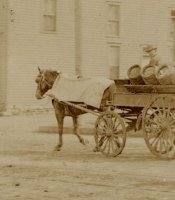 State prohibition snuffed once-big business
Early Kansas settlers from Germany were accustomed to a life where celebrations, meals and most Sundays were washed down with fresh beer. To make that possible, even small towns had their own breweries. By Sara Shepherd.