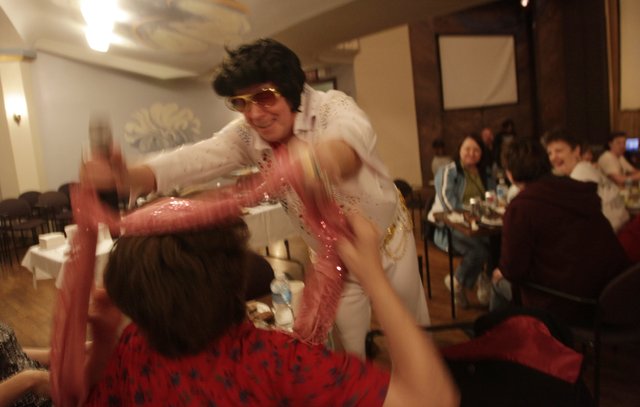 I found myself in a situation where my camera and flash were malfunctioning. Without the flash, the available light falling on the Elvis impersonator was not enough for a correct exposure. This frame of Elvis tossing a scarf around a member of the audience, was shot at 1/15th of a second so is blurred and still underexposed. Equipment breakdowns can be disastrous without backup gear.
Stories this photo appears in:
Camera equipment failure is unavoidable.